This week we are focusing on what types of research we can do. I'm also going to be doing my secondary research in my blog.
Firstly I need to look at what questions I want to answer in my research. This will help me see what needs researching.
I need to look at
How do colour correct in Avid to make it look like a video filmed in the 70s.
Character's outfits. Looking at fashion from the late 70's in Britain for inspiration.
Props List.
INTERNET RESEARCH
Nowadays, we do most of our research on the internet. However this can't always be as accurate as other sources like written ones. Anyone can put anything on the internet nowadays without checking it. There are ways you can check the accuracy of the work though. You can cross reference the work with books and other internet sources. By referencing things, you can find the source of the work and trace it back to find out how reliable it can be. Also sometimes the research can be more opinion based than factual based that can make some information very biased.
BOOKS
Another type of research is books. Libraries can overall be a great resource. They are filled with all types of books, each one published and checked. Which makes it slightly more accurate than internet research. However some books might be out of date and their information needs updating so it's always good to check the publication year of the book and check its the most up to date version of it.  Books can also be biased like internet research so it best to be careful still. However they are usually well researched.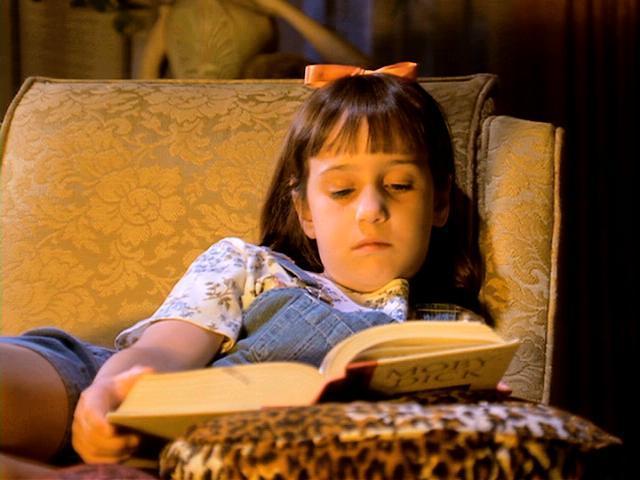 PODCASTS
Podcasts like radio can be a very useful source for research. As a lot of them are free nowadays and be found through apps or iTunes, they can be easily accessed. Podcasts can often be about a specific subject and can be very useful when trying to find information.
RADIO PROGRAMMES
Similar to podcasts, radio shows can be very easily accessed through apps and such. Radio programmes can range from music and news like "Chris Moyle's Show" to comedy shows like "On The Town With The League Of Gentlemen." A lot of radio stuff can be accessed through cd collections and tapes but obviously, unlike podcasts, not everything is recorded so some programmes won't be able to be found publicly after they are broadcast.
TV PROGRAMMES
TV can also be a great way to research. Watching TV can often give good insights on certain subjects depending on the programme you watch. You can also use catch up services so you can watch what you want when you want for a certain time.
MAGAZINE ARTICLES
Magazine articles can be a great way to research. They are up to date on news and opinions and good opportunity for several authors to voice their opinions through literature. However they may not be as well researched as journals and books as not as much time has gone into them as magazines need to come out regularly and be up to date.
FILMS
Films can be a good visual representation of a topic. They can also be often based off real life events. However they are still an entertainment purpose and can often be over dramatized to make a better movie rather than making it more factually accurate.
GAMES
Even though games don't seem like an obvious choice of research for a film project, they can be very useful. They each have a genre and a target audience just like a film and can be researched just like one.
VIDEOS
With new technology, videos can be easily accessed and anyone can put them online. I have found many helpful editing tutorials on YouTube and also just short films to get inspired from.
GOOGLE SCHOLAR
Google scholar is a great, secret tool. I have used it many a time to find certain books. It also lets you read previews of books and gives you the option to buy them after this. I feel if more people knew about Google Scholar, they would use it. Everything is also well referenced.
E-BOOKS
Same as books, they are slightly more accurate than internet research. However some e-books might be out of date and their information needs updating so it's always good to check the publication year of the e-book and check its the most up to date version of it.
E-Books can also be biased like internet research so it best to be careful still. However they are usually well researched. Also with E-Books its easier to find the books to read through online libraries rather than looking for the book in a library.
DOCUMENTARIES
Documentaries, like TV and Film can be a really good insight into certain subjects, depending on what you watch. Most documentaries are well researched and can be very informative.
BLOGS
I have used blogs several times in my work. I find them useful but they are not always well referenced. Some, like college course blogs like mine are normally very well referenced so it's not always the worst.
ARCHIVES
Archives, a not very well used reference tool with our generation can be very useful. Often found in libraries, they are normally well organised and you can find a lot of information from them. A lot in libraries are about local towns histories.
MUSEUMS
Museums can be a great reference tool. If you find the right sort of exhibition for your subject that is. A museum isn't going to have everything you need, especially when it comes to film but things are often well documented and referenced.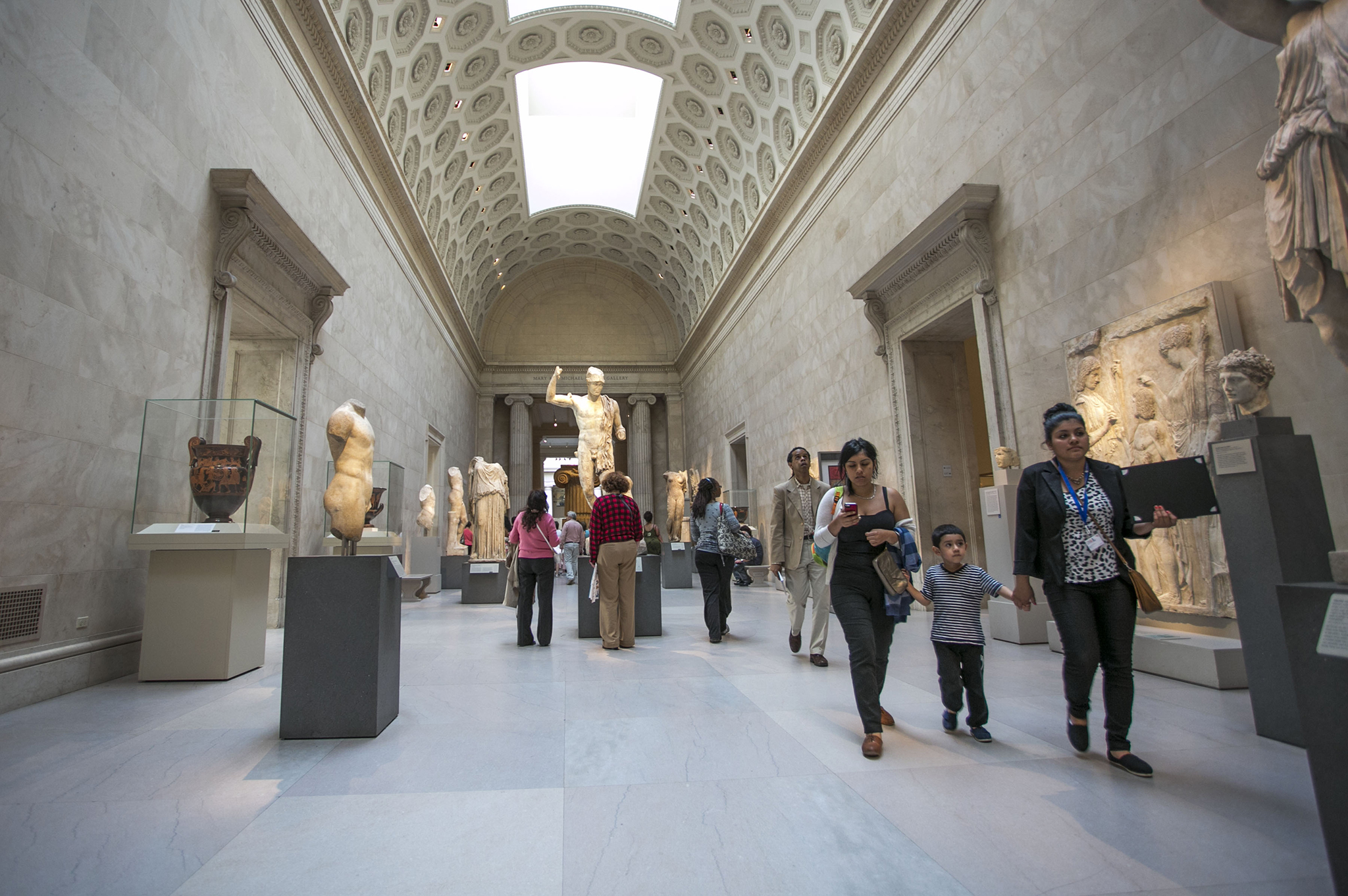 For my secondary research, I am mostly going to be looking into props and clothing. For each character, I have created a mood-board of the sort of outfit I want them to have.
Each one is a rough idea of the outfit I want to go for. I may not be able to replicate these moodboards exactly but I think the general idea gives me a guideline to aim for with each character. I didn't want to go over the top with any of the characters as I feel it would lose the realistic approach I want to aim for if they each look like they are wearing costumes rather than outfits.
Firstly looking at one of my characters, Walter.
I want him to have a quite geeky look. The description I had for this character on my initial ideas is: "Walter is going off to uni despite everyone thinking he was too dumb to do it (especially William). He is quite simple but very kind hearted. He cares about his friends a lot. He wears large framed glasses, loves doctor who and has a slight geeky appearance to him."
For character inspiration I looked at characters like Bill Haverchuck  from Freaks and Geeks and Dean Tavoularis from The League of Gentlemen.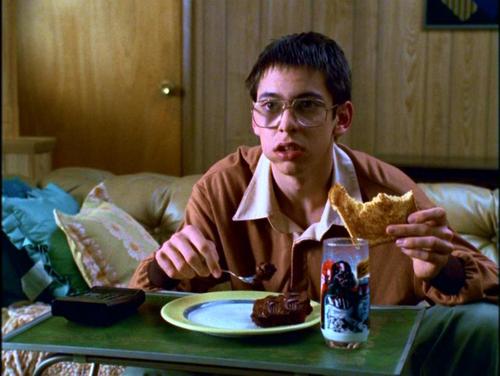 I like the over sized glasses nerdy look to both characters. Although both characters are not from the 70's (Bill is based in the 80's and Dean's time is unknown, probably late 90's early 00's as that was when League was filmed), I feel I can incorporate parts of these characters into the character of Walter. I typed in geek glasses into Google but they were all dark framed small glasses. I looked at my previous research for the Freaks and Geeks pilot and found my link to when I was researching Bill's glasses.
Those ones I found though were £60 which is way above my budget so I had to rethink and look for similar ones on eBay and such. The ones I ended up buying I found on eBay.
At the time of buying these, they were £1.50. They arrived a couple of days after I bought them and I was very happy with them.
I tried the glasses on my mum just to see how they looked on the face.
I noticed a slight reflection in them which could raise problems while filming but I will try this out when I start experimenting.
Keeping on the subject of small accessories, next up is socks. Although unseen, I still think having them will help bring a realistic look to the characters. For these, I've chosen to look for just some plain colored socks. I also need my actor to wear them to protect his feet from getting blistered from shoes. I can easily find socks in Primark and such for cheap.
Final accessory I wanted to add is a Tom Baker Doctor Who era scarf. I feel this would give a slight nod to the show, which I feel as a character, Walter would most likely watch. Luckily, my mother has a scarf like the one worn in the show.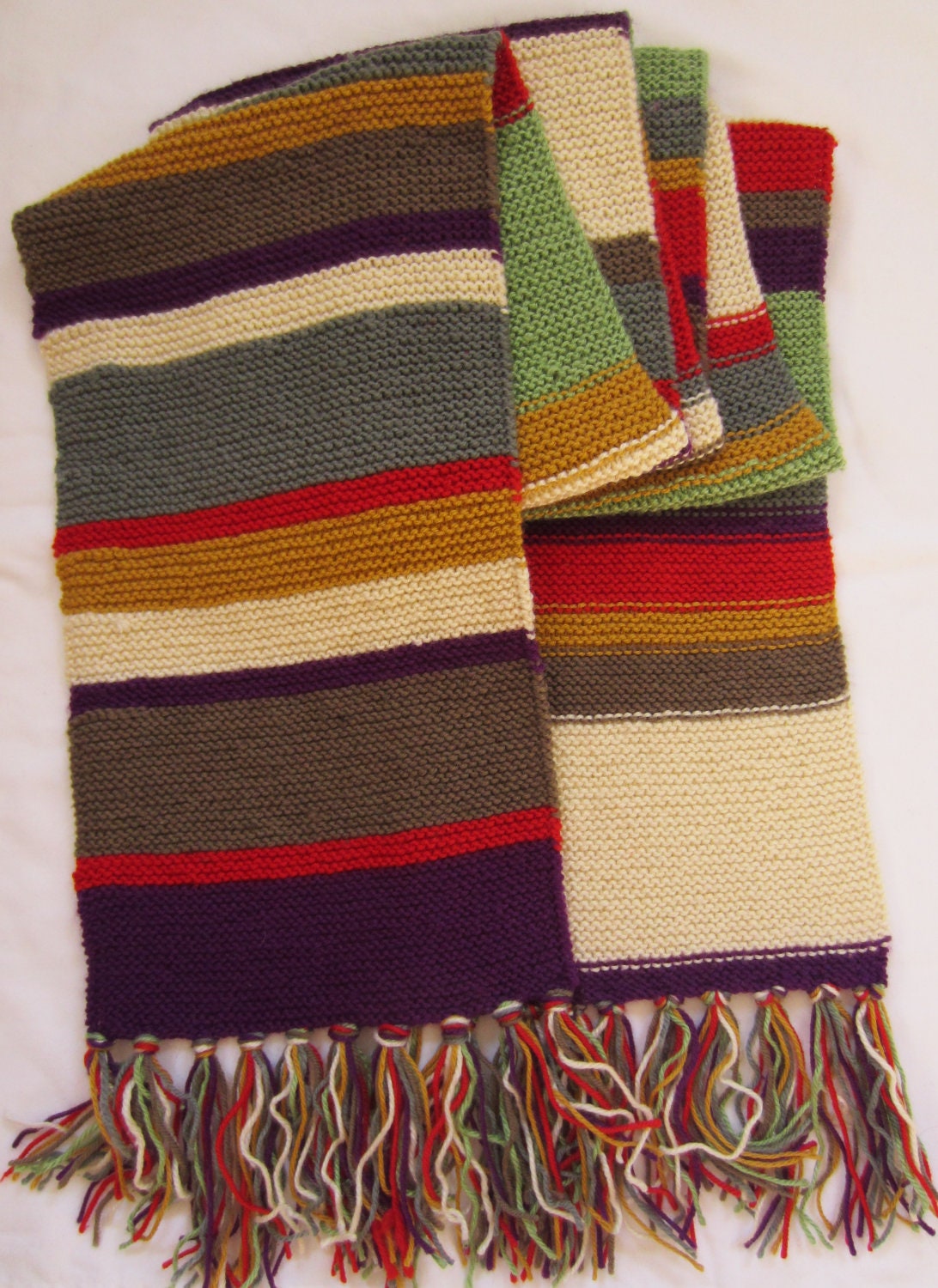 I then realized as the film is set end of summer sort of time, it might be too hot to wear a scarf. I will keep it anyway as I can always hang it in the shed in the background and such.
Moving onto outerwear, something I have found when looking at 70's fashion is a lot of brown leather jackets. I also see a lot of these in the charity shops for around £5 which means they will be pretty easy to find. I feel I could easily add this to character, even if its just a prop for him to carry.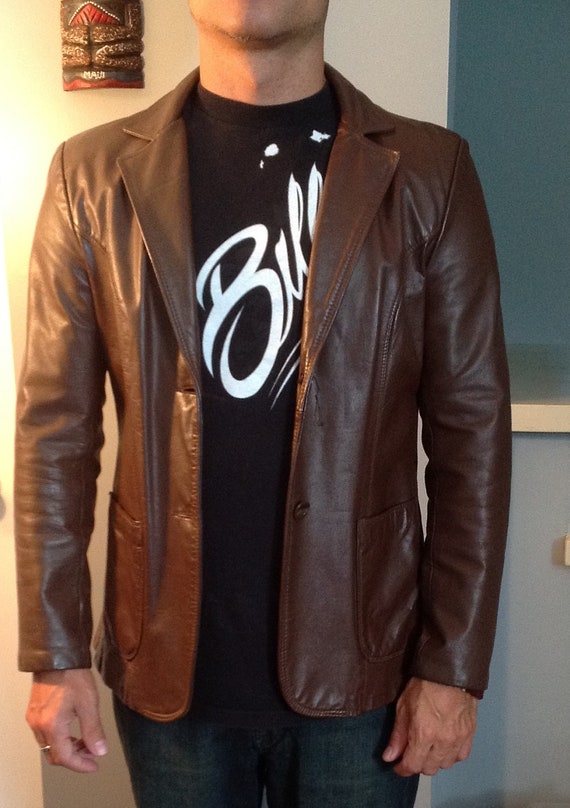 For shirts, I think two of the characters are wearing band punks. These characters are Connie and Walter. While I wanted Connie's band shirt to be more punk styled, I want Walter's to be the opposite. I think band shirts are a great way to bring across a character's interests and style without having to actually state it. My idea for Walter was to have him in a Beatles shirts. I feel Beatles shirts are very easy to find in clothing stores like Primark and such, so I feel something must turn up in a charity shop. If I cannot find one, I have T-shirt transfers I can use which also gives me a lot of freedom into which design I want. I can easily find a plain t-shirt in a charity shop to transfer it onto.
However, while   looking round charity shops, I found a perfect shirt for Walter.
(It needs ironing in this photo). I really liked the font and with the date underneath, I feel this would work really well in my film.  I also really like the bright colours on it and the slight fade on the logo.
I feel shoes would probably be the hardest to find, so I just asked my actor to bring along his plain black school shoes. I feel I really should be spending effort on the shoes as I have done with the socks, but I feel they would be so expensive and not seen that there is no point.
Next character, to who I feel has the most little extra accessories to her is Kimberly.
Mentions to her in the script being Catholic and her mother being overly protective, I think need to reflect in her outfit. I wanted her outfit to have that sort of choir girl look to her. I had a hard time deciding between the shirts as I feel the blouse look to her would give her more purity but the band t-shirt gives her a little bit of rebellion and like I said in talking about band shirts for Walter, would portray some of her interests.
For the necklace, I luckily already had one.
I found the necklace ages ago and had always wanted to use it as a prop for something but never found a good enough reason. In the original draft of the script, Kimberly had no mention of religion but on re discovering this necklace in my prop drawer, I realized I could use it on her. When reading through my script, someone pointed out that they liked the fact I made her Catholic as it really gave something to the backstory of the character. I feel the necklace will also bring across this point.
Next, I also looked at socks for this character. I chose to go for a ankle styled, frilled lace sock as I know for a fact I can easily pick these up in Primark for very cheap and I feel add to the look.
For headbands, I wanted a simple alice band. I did have one but it accidentally snapped so I had to find another.
I easily found one on eBay and ordered it. I ended up paying 40p extra to have it sent sooner.
Next up was the shirt. As I stated earlier, I either wanted a blouse or a band shirt. I chose to go with the band shirt as I wanted to show some of Kimberly's interests. I decided to go for a classic rock band and just print a logo onto a shirt I found from a charity shop.
For skirt, I wanted a gypsy skirt as I like the layered patterns on them and feel it would really bring together the outfit.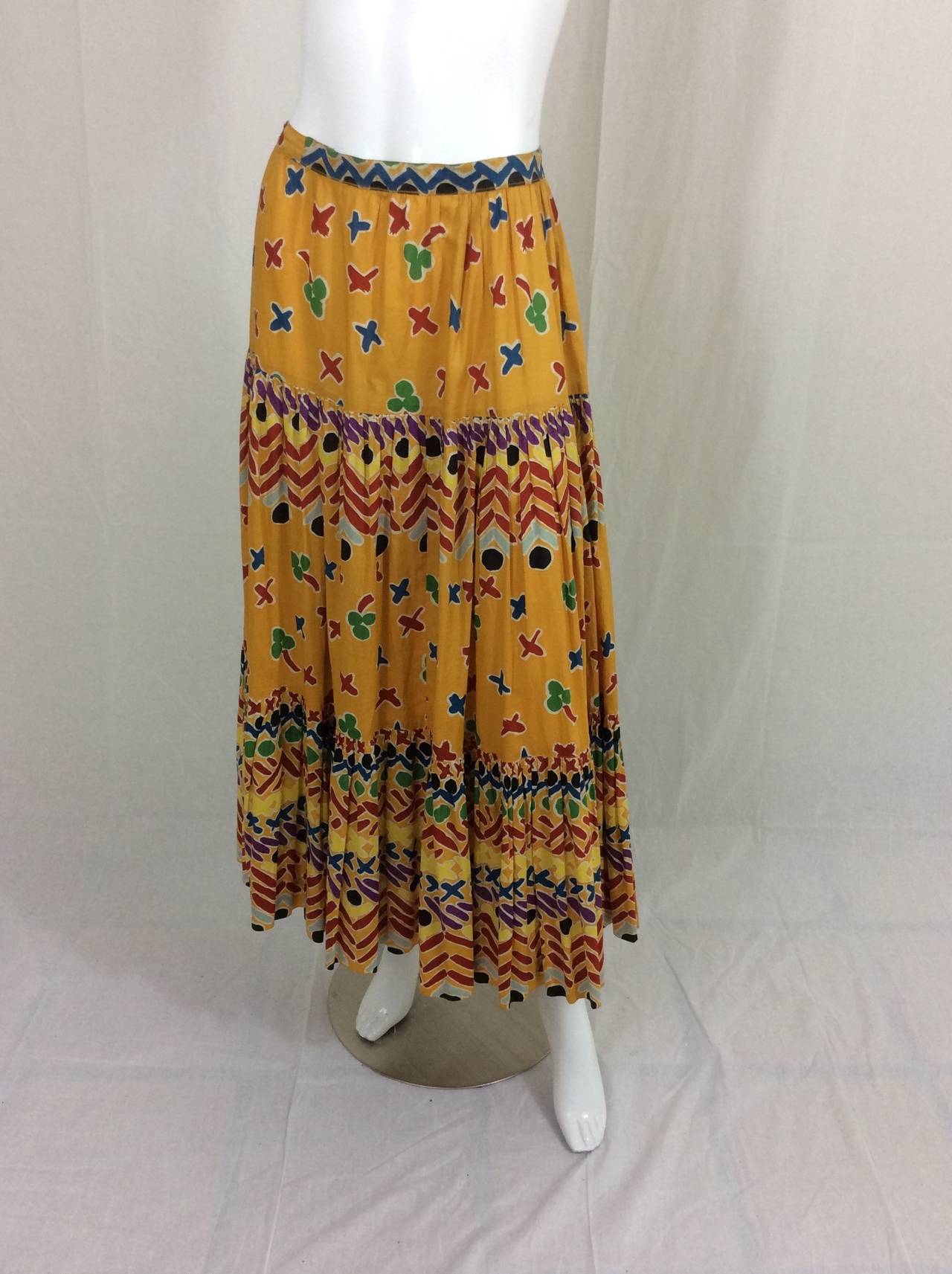 For shoes, I just asked my actor to bring some plain school shoes. I just wanted something simple but still smart.
Next person I looked at is Connie. I wanted her to have slight early punk vibes to her.
I originally wanted the main focus of her outfit to be the jacket but after further realizing that it would be impractical for my actor as its going to be hopefully quite warm when I film and the film is set in summer when someone would most likely not be wearing a giant leather jacket.
For shoes, my actor had some great black doc martens.
My actor also suggested adding fishnets which she already had. She also had a brilliant tartan skirt that she could wear.
This only left finding the shirt. Once again I wanted to go for a band shirt but so I could choose it, I was just going to get a band logo and iron it onto a shirt from a charity shop.
I also wanted to get some fake piercings to add to the look.
I did have some anyway which I while I originally added them but then couldn't find them. I just ordered some on eBay for cheap.
Finally, moving onto my main character, William. I wanted his outfit to be the simplest.
I wanted to stick with bright bold colours. I think my main focus for his is finding a bright coloured jumper. Although I feel this might be too hot for the summer time, I still want him to stand out from everyone else in their shirts. I ended up finding a nice striped short sleeved t-shirt in the charity shop.
For jeans, I wanted to once again just go with simple plain flared jeans. I am worried about Walter and William's outfits looking too similar but I think with different patterns and styles of shirts and jeans, I'll be able to get away with it.
For accessories I just wanted to go with some plain socks and trainers.
Thats all for clothing. Looking at props, I mostly was going to look around my own house for small background props. The only major two props I need are playing cards which I already have and a radio which my mum has.
For location I'm using my shed.
I firstly had to clear out the whole shed. One major issue I found with the shed was that the windows were very reflective. This could be a major issue when filming as the camera and crew might be seen. I have put material against the windows to hide this.
Although the walls are slightly dirty and such, I didn't want to repaint the shed as I wanted it to have a slightly dingy look to it. The shed also leaks slightly so I won't be fully decorating it with props until the day before as I don't want anything to get damaged. I will be using my deckchair that I have previously used in my "Hallo" project.
I thought this would be a nice little nod to my previous project. I also think the pattern of the chair is very 70's style. There is also a lot of light in the shed. As I'm only using the shed as a backdrop, I'm not too fussed about how to much light is projected into it but as I have one of the characters sitting in there, I hope there's a little. I also am filming the shots of the radio in there.
In the shed, the main props are just a chair, side table and the radio.
That's all for my secondary research. For my primary, I'll mostly be experimenting with colour correction on AVID. I think this secondary research helped me a lot realise what costumes I needed to find and sort of helped me create a checklist of what needed to be bought/found still.
References: